What's burning my right boob got to with PR
Dear Lovely Business Owner,
To say last week I knocked it out the park is an understatement. Ever get that feeling that you are so excited you could burst? A bit like you feel at Christmas as child? I don't know about you, but I used to get so excited, I would wait up as long as possibly could and just waited with the desperation of receiving my much-anticipated presents in a way that only an innocent child could. You know, that little bit too eager.
Well, last week, I felt like that that edge of the seek excitement, that's so intense whatever happened;  nothing could  affect me like normal.  Normally, I can cry at the drop of a hat, Last week er..nada. If anything I have been a bit too excited to do much, if I am really honest.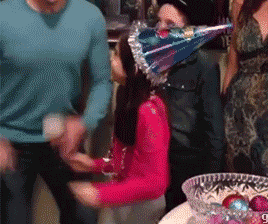 Some of the things that needed to get done last week, did not get done  because I was dancing around my office deliriously happy with my two wins. The smile would not wipe off my face, no matter what was happening in my life or in the wider world.
Yes, I was even too excited too sleep. So much so that just before I finally went to bed on Sunday evening, I got myself back out of bed to write a heartfelt blog post about how Sarah and Kevin Arrow are for my like the Pearson family from This is Us. The blog is here, in case you fancy a read 🙂 http://www.theblondepreneur.com/2017/09/11/the-arrows-vs-this-is-us-post-one/
And you know what, I loved writing every word so much, that there's going to be a few more. You might be thinking… okay Carrie, whilst that's lovely.. er…
" What about burning your boob Carrie? "  " And what on earth does it have to do with PR?"
Well on Sunday morning, as I got up to write my journal, and  I suddenly felt a bit of a burn. Giggles. Yes I really did giggle because it took me a while to realise what was burning my right boob. All of a sudden, I realised that my plait had gone into my hot tea. I cried with laughter at myself, as I just found it so hilarious, still do. My hair has grown a bit more than I have realised so my plait is that little bit longer than normal…
What has burning your right boob with you long plait got to with PR Carrie?
Well, really it happened because I was too excited to sleep. It happened because instead of trying so hard, and working so hard, I just actually did less work, and danced around my office a bit more. It happened because I realised that I finally felt like I was enough. I felt last week that I was good enough, that I was talented enough, and that I was whatever happened with  any of my pitches that  I was enough.
Last week happened because I just relaxed a bit more and I actually left my office and ventured out into a meeting with Mike Gardener at his Coffee and Natter group in Bromsgrove.https://www.facebook.com/Pathway2Grow/
It happened as I had an insightful  and inspirational chat with  the level-headed and open-minded Lee Gallacher from the Birmingham Chamber of Commerce.https://www.greaterbirminghamchambers.com
It happened too, the burning of my right boob, because all of the inner work that I had been doing with Sarah Negus, who is a Modern Day Shaman, started to all of sudden click. Her suggestions about getting my own energy in order before I started doing any work, and letting go of outcomes much more instead of being so fixated on them has helped me to reach this right-boob burning point. Grab her life-changing '10DayShift™'here, http://sarahnegus.com/programmes/10dayshift/to experience her magical work for yourself; although burning of one's right boob is not included you will be delighted to know.
And finally, last week happened because I finally listened  to  and took action on  the  wonderful Content Strategist Sarah Arrow from  http://www.sarkemedia.com who has suggested many content strategies me. I had what Alison Ward from http://www.alisonwardmentoring.com calls a " Fuck it Moment,' and I just went for it. I started to plan in the way Sarah suggests, and something just told me to do it and keep going.
The burning of my right boob, to me was a sign I had started to relax, to believe, to finally totally trust in myself and my abilities.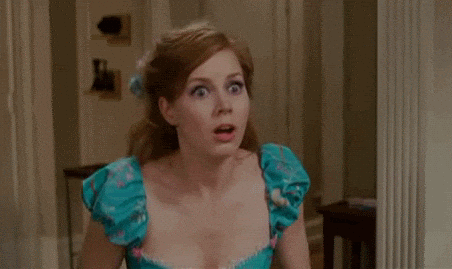 So it was no wonder, I personally was covered by the BBC News talking about Veganism. You can see it here:http://www.bbc.co.uk/news/uk-41158365http://www.bbc.co.uk/news/uk-41158365
It was no surprise that Allison Sara Reiner  from http://allisonreiner.com was quoted in a viral post in the Telegraph Online about the bottom habits of daters; there's no real polite way of the saying that…http://www.telegraph.co.uk/women/life/dont-pity-woman-threw-poo-window-date-could/
Are you struggling with getting into flow with your business, and need someone to help you? Well, PR is brilliant for this as it can help others take you much more seriously, yes even today with social media. I call PR 'brand awareness and marketing on steroids.'
PR is an art form, I believe and not everyone has time or the desire to learn it.
So you can now work with my through my new Spiritual PR Heavenly Club here:http://www.theblondepreneur.com/spiritualpr-heavenly-club/
Or work with me much more intensely and have me on speed dial here:http://www.theblondepreneur.com/spiritual-pr/
http://www.theblondepreneur.com/spiritual-pr/
Thankfully, I am very much into the wonders of coconut oil so no long-term damage done to my right boob, in case you are wondering.
Much love,
I'd love your comments below,
Carrie Eddins x