Acting like Wonderwoman but feeling like Bridget Jones
Dear Lovely Business Owner,
Are you acting like Wonder woman but feeling like Bridget Jones….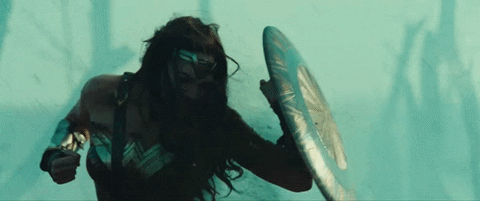 ….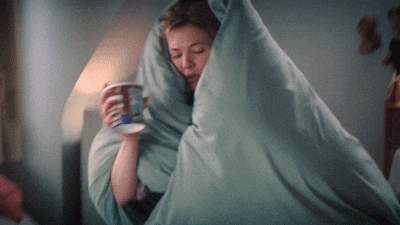 You are not alone.. I know the feeling as do many other female entrepreneurs I speak too , I'd really say most of them…
Running a business.. takes channelling the super powers of Wonder Woman hey?
ie planning content, creating content, making it look pretty, scheduling content, leveraging content, making sales calls, coming up with compelling offer,  responding to emails, tweets, comments, pm's… and er actually serving your clients
Then theres the. technical stuff, setting up systems, structures, planning your day, week, month and year, actioning your to do list.
Then there is  ensuring to make time to set yourself up for the day, each day through a practice of journaling, walking, meditating, looking after your loved ones…
Feeling like Bridget Much? …Something has to give.. .. sometimes this happens..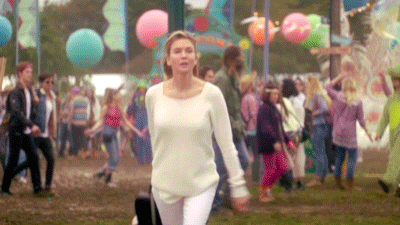 And let's talk about one superpower which can make you feel like WonderWoman..
PR. Yup, appearing in national or international publications.. is a huge.. lead generator, deal-maker and opportunity-creator like no other.
IT CAN AND IT DOES SUPERCHARGE EVERYTHING YOU DO.
How about you doing you own pr?
…Let me walk you through what's involved..
The 'free,' route. you can follow #journorequest on Twitter and respond to the journalist requests for stories which they constantly post around the clock.. yes really.
You can subscribe to free trials to i.e. Ace Media https://ace.media or Response Source : http://www.responsesource.com
I say 'free' as it's never free, as your time costs you money, and chunks of never-able-to-get-back-time doesn't it? still…
You can find your dream publications, and read them and then pitch them, once you have found who exactly to pitch to, which is not always.. clear.. sad but true..
Once you have their contact details you can pitch them your idea. Don't lead with it being all about you, as they will be …' er seriously, what's in it for me, how are you helping me?" …
Then you can follow up and then pitch again and then follow up and pitch again….
In the meantime, you will need to be ie planning content, creating content, making it look pretty, scheduling content, leveraging content, making sales calls, responding to emails, tweets, comments, pm's… and er actually serving your clients…and THE REST LOL 🙂 .
Another way.. to feel less like Bridget + more like Wonder Woman..
Is to hire someone who can do it for you…LIKE ME
🙂 I will be like this for you.. My #SpiritualPR… is for you if you are ready to play bigger, and ready to hire someone to create relationships with the media and pitch for you whilst you… well are relaxing, sleeping, serving your clients, taking an impromptu break, digitally detoxing or whatever…
My #SpiritualPR u is for you if you need someone to translate what you do into a number of relatable in a flawed heroine, Bridget Jones type way, stories, and ideas. This is important if you target women especially, , as women need to like you to buy from you unlike with men, typically.
My #SpiritualPR is for you if you are an established business and have a product or service ready to market and know who you are and what you stand for.
My #SpiritualPR is process, is a long-game, not a quick-fix or a magic pill.
My #SpiritualPR is intuitive, emotional and impactful. If you are looking for a logical, or structured approach then I am not your lady, but I know a lovely lady who could help you instead.
My SpiritualPR ..with help you to have less of these moments..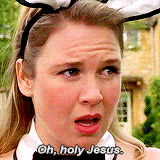 Here's what the lovely Sarah Negus has to say:
Don't take my word for it, here's what one of my Heavenly client's Sarah Ann Negus says:
" I have been working with Carrie for two months now. I am super happy with her service, efforts and enthusiasm. She has taken my 'spiritual speak' and helped turn it into something that can be understood by others. Her process of 'Bridget Jonesifying' really helped me to chunk down my language and my message. The responses from publications have been exciting. Within two weeks of working together I was accepted as a ThriveGlobal blogger and I am currently being featured in Soul and Spirit Magazine – in terms of my life. Carrie has such an understanding of how to build relationships and tweak pitches so that my visibility grows and grows. I'm in it for the long haul with Carrie, I love working with her. If you get the chance to do the same, jump at it, you won't regret it."
Here are my packages: http://www.theblondepreneur.com/spiritual-pr/
You can also join my brand new SpiritualPRHeavenly club too, I'm only allowing forty-five members as you will become the heart of my business; here's more information: http://www.theblondepreneur.com/2017/09/01/12-reasons-to-sign-up-for-my-spiritualpr-heavenly-club/
Love Carriex – knowing I do have Wonder Woman moments..and knowing that… my inner Bridget is alive and kicking..
🙂 i.e. how many cuppas did it take for me to write this… er too many like ten.. written it on one attempt, I did not.. I wish… LOL
 And I would not have it any other way ,both ladies are parts of me and you…