4
The Arrows vs This Is Us Post one
Dear Lovely Business Owner,
Over the last month, I discovered  the US Hit series, ' This Is Us,'  Wow. It changed my life. I fell in love with the script, the characters, the depth of it. Totally and utterly fell in love.
It is a story about a  couple, Jack Pearson the dad, and Rebecca the mum, whose relationship and their family relationships  is just beautiful, authentic, real and at the heart of the programme. Rebecca becomes pregnant with triplets, and tragically one of them dies at birth.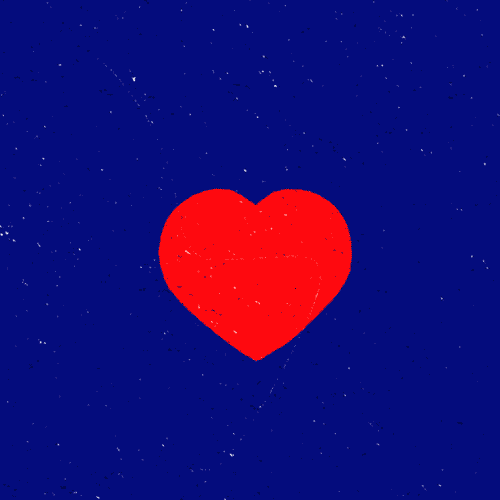 Whilst this is happening actually in the hospital, a fireman brings in an abandoned baby, who he picked up on at the doors of the fire stations he was in charge of. Jack falls in love with this baby and manages to persuade Rebecca to at least give it a try with him.
This baby was a black baby and she starts to embraces him as her own, as does he. They called their kids the 'big three,' and that's how they grow up knowing that, that they loved, that they are accepted for who they are. There's Kevin, there's Kate, and there's Randall, who was the adopted one.
Only two years ago Sarah Arrow appeared in my life, after listening to several podcast by the wonderful, and so talented visionary business lady called Nicola Cairncross.http://www.nicolacairncross.com
I just deeply felt a sense of connection with Sarah when she shared her story with Nicola. Out of all her interviewee's I felt her authenticity.
She shared how she was a landlady of a pub in her early twenties, to how she ended up in an abusive marriage which she eventually managed to get out of; only to reunite with her childhood sweetheart Kevin.
Knowing Sarah now, for two and a half years, and getting to know Kevin too and their family, I see them and their community very much like the 'This is Us,' Pearson Family  and I am writing three posts to share exactly why.
The Arrows, when you are in their community, they both  truly respect you and accept you. There is no false posturing, or getting you to justify something out of ego. Not at all.
They truly welcome open discussion, and being enlightened on things that they do not know about.
They have a healthy curiousity and openness, and come from a place of not knowing all the answers, which is refreshing.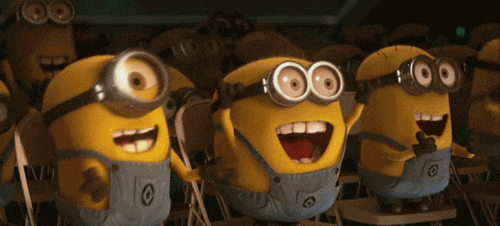 This Us Is,  in a painfully raw scene, the Pearson family all go swimming to an outdoor pool,well it was the summer.  Kate, who was as a child overweight, was in the swimming pool, and her girflfriends actually cruelly write a note to her saying that they are embarrassed to hang out with her.
She holds it in her hand until her dad discovers it and tells her that he loves her just as she is now. That is the feeling you get from being part of the Arrows community, that level of support, without the boasting or arrogance.
The Arrows, earlier this year, I nearly gave up doing anything with my business, as I had been finding everything too hard. I had been finding people just quibbling with me over price.
I had found it hard to get clients. I had been find it really hard to keep going. I had been finding it so hard I was considering giving up any ideas of being an entrepreneur and just going to get a job just to pay my bills. Yes, it was a rock bottom moment.
Not in a : "I'm- ready- to -destroy- my -life,' moment; rather a 'I'm -deeply -frustrated-I've -had -enough- now-moment."  Sarah and Kevin were so supportive, even now thinking of it brings tears to my eyes.
They spoke to me, and first told me that they loved me, that they believed in me, and that they would help me to turn this around.
This meant and still means the world, that level of support, of care, and acceptance. And from two people who are very successful at what they do, without rubbing it in your face too, again, very unusual and disarming.
I then spoke with Sarah who transformed my website and who shared that she felt it would be much better for me to work with sensitive business owners, and focus on doing PR for them, firstly and later help with emotional connection with content.
And, you know, as I had ran out of ideas, I went for it. Of course she is world class marketer so she knows what she is talking about.
Still, to have her suggest this, and bring my website in line with this, was well still moving, beyond words. The care, the attention, the acceptance, the thoughtfulness, the love; like the Pearson family in 'This Is Us,' was real, was sincere was totally authentic.
This is Us, in the series, they flip forward and back in time,so from the seventies until now which is really interesting and actually works, as mad as it might sound.
Well, it turns out that Randal's father is still alive. So, he goes to meet him.
What follows is such a beautiful relationship. His father is called William, and he is such a joy, such a beacon of light. He helps break down the barriers to love, to joy and to wisdom that Randall had as he was very much stuck in his head.
He brings him back to life through sharing him the poetry of his youth, and through sharing with him his love of music. He brings him back to life,period.
He brings him back to life even though he is in the final stages of his as he was in the final stages of cancer, yet paradoxically he was so full of life.
The life force William injects into Randall, was like what The Arrows did for me. their support brought me literally back to life. This is why today I cannot recommend them enough. I know they bring many people back to life too, oh yes indeedy.
The Arrows's community are 'all in ,' you know. They are a group of serious, and dedicated business owners who support and encourage and I would say love each other. This obviously comes from both Sarah and Kevin, absolutely.
For example: Mike Gardner, one of their clients, who interestingly does not live too far from me, only a few miles, much to my surprise. We recently met in person, and I was not disappointed.
He was and is just as a nice in person as he is online. His local networking group called: " Coffee and Natter,' which he puts in himself to give something back to his community,  I mean how amazing is that. Just that alone.
His meetings are full of fun, joy and interesting connections. Just like the Arrow's. Heartfelt, loving, loyal and so supportive.
This Is Us, one of the final episodes of the first series. Rebecca, this a flashback to them in the seventies, Rebecca decides to go on a three month tour with this band. Jack, reluctantly agrees, although he obviously does not want her to go, he knows she really wants to go so allows it.
It turns out his jealousy was right as the band leader had had his designs on Rebecca, and so she comes home after he showed up and found her with him. What then happened was that they had this almighty row and she shouted at him and questioning what was it when they were like this that he loved about her.
His words, were just heart-string-pullingly – is that a word-it-is-now.'. He said:
You asked me what I love about you now. I love the mother you are. I love that you are still the most beautiful woman in any room and that you laugh with your entire face. I love that you dance funny, not sexy which makes it even sexier. But most of all,I love that you are still the same woman who all those years ago, ran out of a blind date because she simply had to sing. You're not just my great love story, Rebecca.  you were my big break. And our love story I know it may not feel like it right now, but baby, I promise you, it's just  getting started.
This reminds me of one of my favourite blogs on Sarkemedia, by Kevin, about what it is like to work with Sarah- here. It made me cry, still does, just like Jack Pearson's quote above except it's real life not a tv show. https://www.sarkemedia.com/stay-married/
This is why everyone wants to be part of the Arrows family, as just like the Pearson family, you feel seen, you feel valued and your feel heard, which all anyone ever wants in life and in business. You can find them here: http://www.sarkemedia.com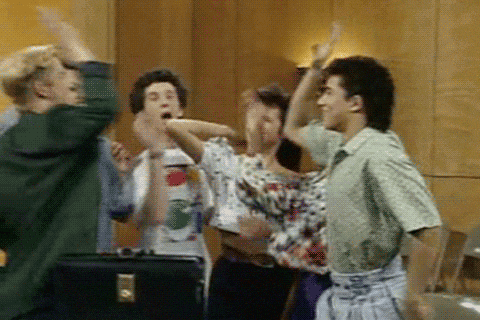 I cannot recommend them enough, this above Gif is what it is to be part of the Arrow's family,yes that good. I cannot hide my excitement for being part of the Arrow's family, nor my love of This is Us, the show which is this month starts series two.
Excited much.. er.. lol. I believe Amazon will be releasing the Series Two… shortly..
Love Carrie x
p.s More blogs to come about this 🙂